Allergy Testing Orlando
Accurately Diagnose and Treat Sinus Allergies Without Allergy Shots
Before you suffer through painful allergy shots, find out if allergies are really causing all of your symptoms.
With Allergy Testing Orlando, Dr. Robert P. Collette, M.D., and his dedicated medical team accurately diagnose your symptoms to treat the true cause of your pain or discomfort to finally offer you relief.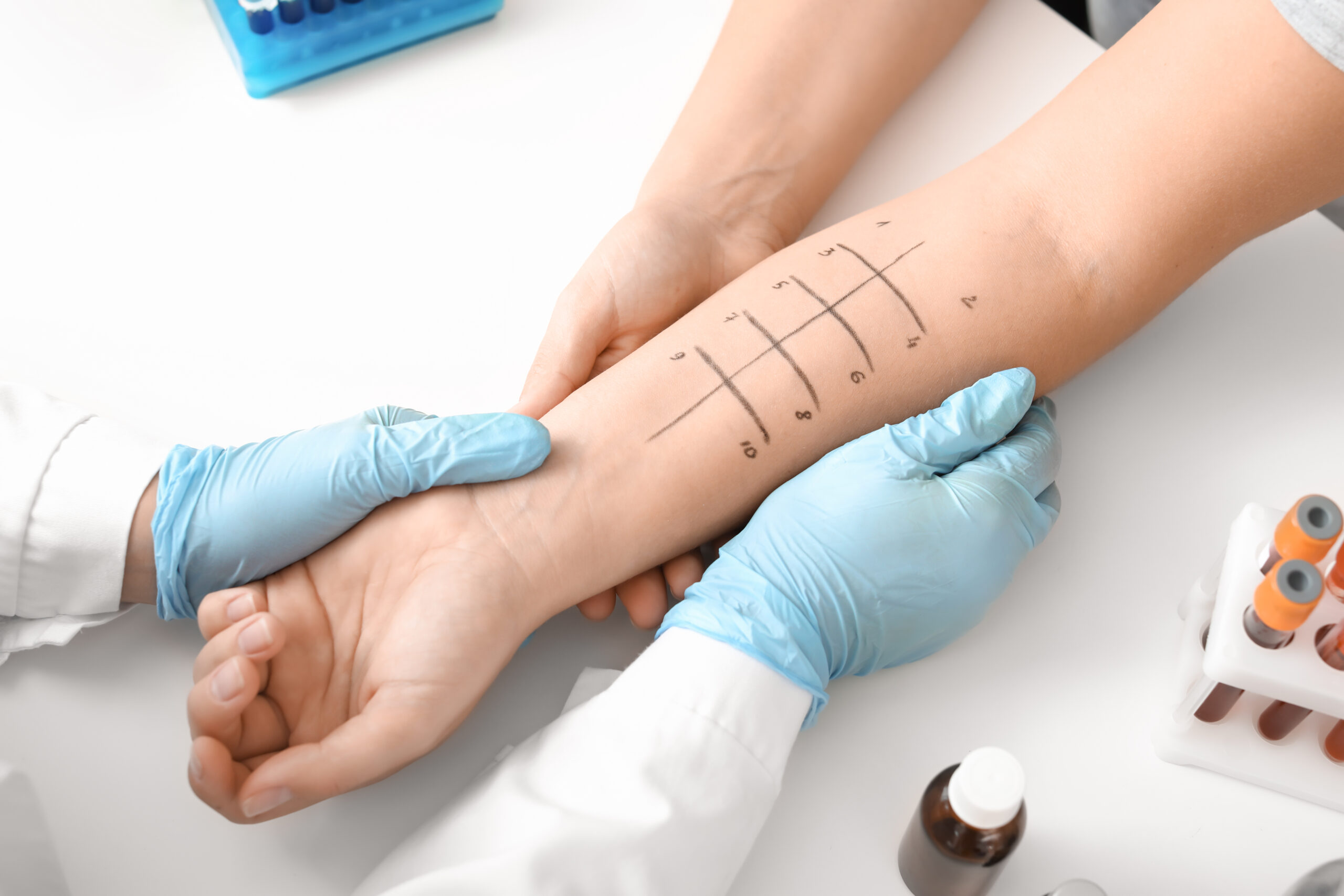 Determine If Your Allergies are Really Causing Your Pain and Discomfort
Not only are allergy injections painful, but they must be taken repeatedly for years and can drain your wallet. And the worst part is, allergy shots simply don't work in many cases! Dr. Collette can treat sinus allergies without allergy shots. It's time you opted for a better treatment plan for your symptoms.
Feeling stuffed up? Do you have watery eyes, congestion and difficulty breathing? These symptoms may sound like they are caused by allergies, but they may actually be the result of chronic sinus infections that have damaged your sinus membranes. Without the correct diagnosis, allergy shots will be ineffective in easing your pain.
As Orlando's leading ENT specialist, Dr. Collette will test, evaluate, diagnose and treat your condition to achieve effective solutions that last and cost less money in the long run. Our innovative procedures can even stop damage to your sinus membranes caused by chronic infections.
Testimonials
Office staff is friendly and professional, and making an appointment was a breeze. The level of professional service rendered far exceeded my expectations and the results I experienced also exceeded my expectations. Thank you and keep up the fine service to our community. Kindest Regards.

— W. Ken Allen – Orange City
After seeing Dr. Collette for dizziness, my head feels more clear than it has in three years. It is like a miracle!

— Ernie S. – Orange City, Fl.
So very impressed with Dr. Collette! From the very first moment he put me at ease, something that is very important to me. His kindness and empathy combined with his professionalism makes him a Top Doc in my book! After suffering from ongoing sinus problems for years, I'm on the way to being relieved of it all. Thank you, Dr. Collette. Blessings upon you.

— Kathleen Reed – DeLand, FL
FAQs
How do I know if I am a good candidate for Allergy Testing?

You may be a good candidate for Allergy Testing if you are experiencing symptoms suggestive of allergies and want to identify the specific allergens that may be triggering your symptoms. Schedule a priority consultation today to discuss your options with Dr. Collette.

What are some of the main benefits of Allergy Testing?

Allergy Testing can provide valuable information such as identifying allergens that may be triggering sinus symptoms and guiding treatment options.

Is Allergy Testing painful?

Allergy Testing typically causes mild to moderate discomfort, which is often described as a brief stinging or itching sensation. This is usually a brief sensation and subsides quickly once the test is completed.
Schedule a Priority Consultation Today
Before you make a long-term and expensive commitment to allergy shots, take the simple step of Allergy Testing to see if they will actually do any good. Learn how we can alleviate your sinus and allergy suffering. Schedule a priority consultation today.
Schedule a Priority Consultation