Sinus CT Scan Orlando
Quickly and Accurately Diagnose Your Sinus Problems
As one of Orlando's best ENT specialists, Dr. Robert P. Collette, M.D., and his world-class medical team have helped thousands of patients just like you get long-lasting sinus relief using the latest technologies, surgical procedures and diagnostic equipment.
This includes the use of our in-office Sinus CT Scan, an advanced X-ray procedure that quickly provides great value in accurately diagnosing your sinus problems.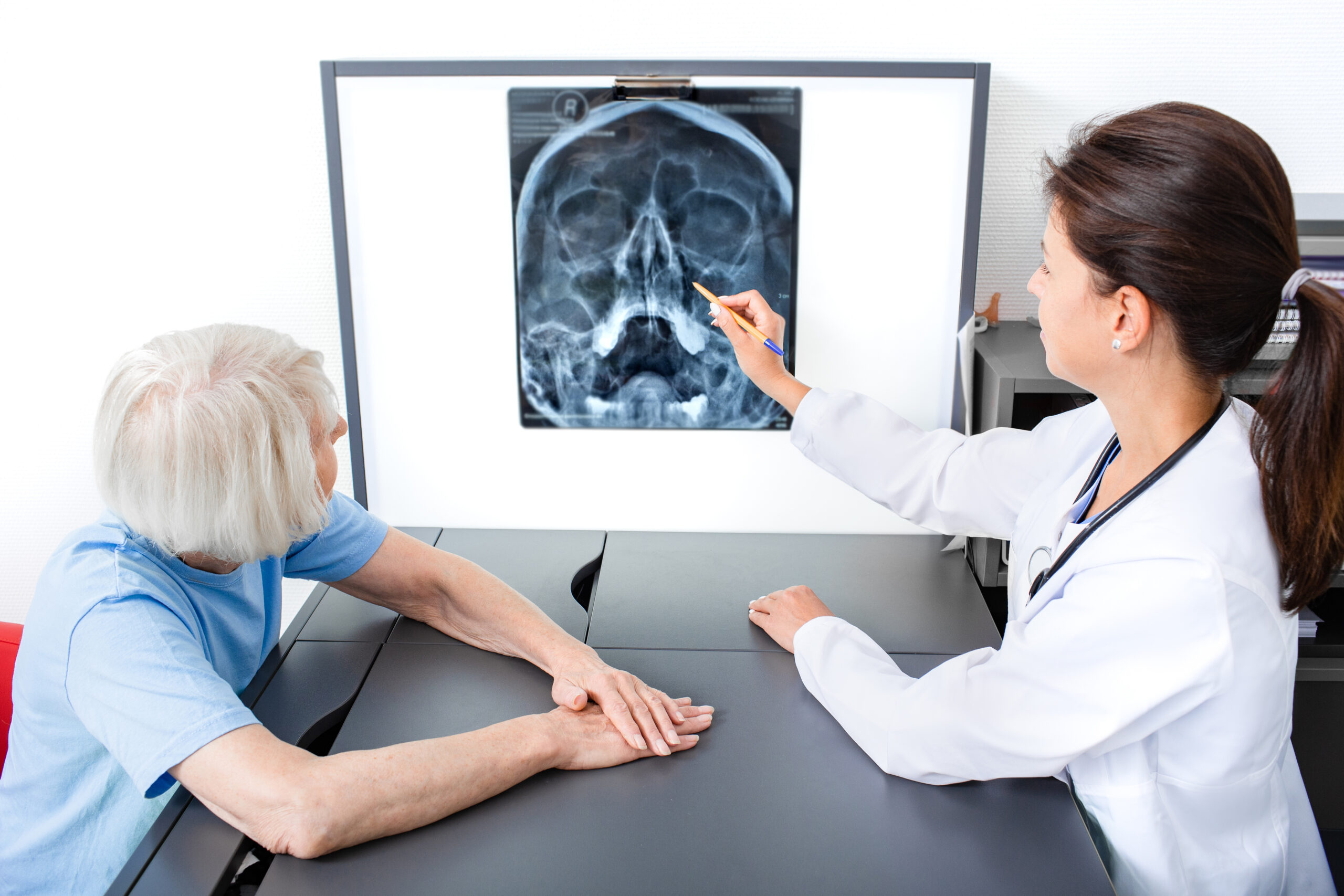 How Sinus CT Scan Orlando Works
During your priority consultation, Dr. Collette will listen to you and will assess your symptoms using advanced, specialized testing equipment such as the Sinus CT Scan that you may not have had access to previously.
A CT (computed tomography), commonly referred to as a "CAT scan," offers detailed and cross-sectional images of the sinuses, providing a clear and accurate visualization of the sinus anatomy.
Performed right here in the comfort of our office, the Sinus CT Scan allows Dr. Collette to accurately determine what is causing your symptoms. Then he can recommend a sinus surgical procedure or treatment for your specific condition.
Getting your CT scan in our offices saves you time and typically saves money.
Don't suffer from sinus discomfort any longer. Take the first step toward lasting relief. Contact Dr. Collette to schedule your priority consultation today.
Testimonials
Office staff is friendly and professional, and making an appointment was a breeze. The level of professional service rendered far exceeded my expectations and the results I experienced also exceeded my expectations. Thank you and keep up the fine service to our community. Kindest Regards.

— W. Ken Allen – Orange City
Headaches and congestion have gone. Should have done this surgery sooner. Thanks, Dr. Collette!

— Vertie L. – Deland, FL
Dr. Collette is always on the leading edge of the newest procedures. He removed my tonsils 10 years ago, and made me feel at ease with the procedure and reduced the amount of time I missed from work by more than half. I trust him completely, would take my family to him and recommend him highly to anyone who needs to visit an ENT!

— Mandy – DeLand, FL
FAQs
How do I know if I am a good candidate for the Sinus CT Scan procedure?

You might be a good candidate for a Sinus CT Scan if you have symptoms suggestive of sinus conditions such as chronic or recurrent sinus infections, persistent nasal congestion, facial pain or pressure, and/or difficulty breathing through your nose. Schedule a priority consultation today to discuss your options with Dr. Collette.

What are some of the main benefits of a Sinus CT Scan?

A Sinus CT Scan helps visualize your sinuses in detail and provide highly accurate information for diagnosis and treatment planning.

How long does a Sinus CT Scan take?

The actual Sinus CT Scan typically takes only a few minutes. However, the entire process, including preparation and waiting time, may take about 30 minutes to an hour.